Adding Tesco Clubcard to your Apple Wallet: The Ultimate Guide
Welcome to the ultimate guide on adding your Tesco Clubcard to your Apple Wallet! We'll walk you through the seamless process, ensuring you never miss out on amazing rewards and discounts. With our step-by-step instructions and friendly tips, you'll have your Clubcard ready to use with just a few taps. Let's dive in and unlock the power of your Tesco Clubcard right on your iPhone!
How to add Tesco Clubcard to your Apple Wallet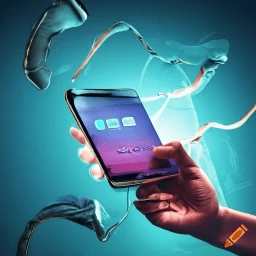 Ready to enjoy the convenience of having your Tesco Club card on your iPhone? Follow these simple steps to add it to your Apple Wallet and start saving like never before!
Install the Tesco Clubcard App
Before you begin, make sure to have the Tesco Clubcard app installed on your iPhone. Don't worry; it's easily available for download on the App Store, and within a few moments, you'll have the key to a world of exclusive rewards and personalized offers right at your fingertips. The Tesco Clubcard app opens up a gateway to a shopping experience like no other, where every purchase earns you valuable points and exciting perks. From mouthwatering discounts on your favorite groceries to delightful surprises on special occasions, your Clubcard will be your trusty companion on every shopping adventure. So, why wait? Embrace the power of technology and let the Tesco Clubcard app transform your shopping journey into a delightful and rewarding experience!
Register or Sign In
Next, open the Tesco Clubcard app, and get ready for a seamless entry into the world of extraordinary savings and delightful surprises. Creating a new account is as easy as a few taps, and once you're in, you'll be greeted with a treasure trove of benefits tailored just for you. For those who are already part of the Clubcard family, simply sign in using your existing credentials, and you'll be instantly reunited with your accumulated points and personalized offers. Whether you're a seasoned Clubcard veteran or a curious newcomer, the Tesco Clubcard app is your ultimate companion, ensuring that every shopping experience becomes a memorable and rewarding adventure.
Add to Apple Wallet
Now comes the truly exciting part that will redefine the way you shop! Inside the Tesco Clubcard app, keep your eyes peeled for the enchanting "Add to Apple Wallet" option. With just a single tap, witness the magic unfold as your Clubcard seamlessly integrates into your Apple Wallet. It's like a digital spell cast upon your loyalty experience, making it effortlessly convenient and utterly seamless.
The elegance of this transformation is not to be underestimated. Your Apple Wallet becomes a treasure chest, safely guarding your Clubcard and bestowing upon you the power to earn points and unlock amazing deals with every purchase. It's a shopping experience like no other – futuristic, convenient, and downright magical!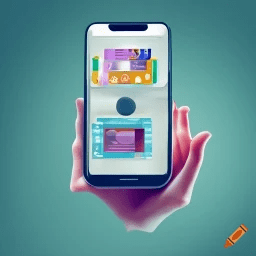 Verify and Use
Once you've added your Tesco Clubcard to the Apple Wallet, take a moment to revel in the digital mastery! Open your Apple Wallet with, like unveiling a precious gem, and there it is – your gleaming Clubcard, proudly displaying your unique card number or a sleek and scannable QR code. A seamless and triumphant addition, making every shopping endeavor an exhilarating journey of savings and rewards!
With your Clubcard safely nestled in your Apple Wallet, brace yourself for an elevated shopping experience. As you approach the checkout counter, feel confidence surge through you, knowing that you hold the key to unlocking exclusive benefits and unparalleled savings. There's no need to fumble through bags or dig into pockets; a simple, stylish flash of your iPhone, and you're ready to conquer the shopping world with grace and ease.
How much are your Clubcard points worth? Can you add them later?
No need to worry about the value of your precious Clubcard points – they're worth more than you might imagine! These points are like little treasures waiting to be used for fabulous rewards, vouchers, and amazing discounts. Treat yourself to something special, embark on an adventure, or simply save on everyday essentials – the choice is yours!
Even if you forget to add your points right away, don't worry! The Tesco Clubcard app has your back. You can easily add those forgotten points later, ensuring that none of your hard-earned rewards go to waste.
So, go ahead and shop with confidence, knowing that your Clubcard points are your secret pass to an array of delights. Whenever you're ready to claim your well-deserved perks, simply dive into the Tesco Clubcard app and unlock the treasure trove of possibilities that await you. Happy shopping and happy saving!
How to Add Tesco Clubcard to Google Pay?
Android users don't worry; we've got you covered too! Adding your Tesco Clubcard to Google Pay is a breeze. Simply download the Tesco Clubcard app from the Google Play Store, follow the steps, and voilà – your Clubcard will be ready to go digital!
Here is a step-by-step guide for you:
Open Google Play Store: Unlock your Android phone and locate the Google Play Store app on your device. Tap on the Play Store icon to open it.
Search for "Tesco Clubcard App": Once you're in the Google Play Store, use the search bar to find the official Tesco Clubcard app. Type "Tesco Clubcard" and hit the search button.
Download and Install the App: Look for the Tesco Clubcard app in the search results and click on it. Next, tap the "Install" button to download and install the app on your phone. The process may take a moment depending on your internet connection.
Open the Tesco Clubcard App: After the app installation is complete, locate the Tesco Clubcard app on your Android phone and tap on it to open.
Sign In or Create an Account: If you already have a Tesco Clubcard account, sign in using your existing credentials. For new users, tap on "Create Account" and follow the prompts to register for a new account.
Navigate to "Add to Google Pay": Once you're signed in, explore the app's menu or settings to find the "Add to Google Pay" option. Depending on the app's interface, it might be labeled as "Add to Wallet" or "Add to Digital Wallet."
Link Clubcard to Google Pay: Tap on the "Add to Google Pay" option, and the Tesco Clubcard app will guide you through the process of linking your Clubcard to Google Pay. Follow the on-screen instructions carefully.
Verify and Confirm: After completing the linking process, double-check that your Clubcard has been successfully added to Google Pay. You should see your Clubcard number or a scannable QR code within the app.
Ready to Go Digital: Congratulations! Your Tesco Clubcard is now safely stored in Google Pay, ready to be used whenever you shop at Tesco or its partner stores. To access your Clubcard quickly, open Google Pay on your Android phone and present your digital Clubcard at the checkout counter. Enjoy the convenience and rewards that come with having your Tesco Clubcard on your smartphone!
FAQs
Can you add Tesco Clubcard points online?
Absolutely! With Tesco's user-friendly website, you can add your Clubcard points online hassle-free. Just log in to your account, navigate to the Clubcard section, and add those valuable points without leaving the comfort of your home.
Which Loyalty Cards Can You Add to Apple Wallet?
Great news! Besides Tesco Clubcard, Apple Wallet supports a range of loyalty cards from various retailers. From coffee shops to airlines, you can have all your favorite loyalty cards in one convenient location – your Apple Wallet! Enjoy a clutter-free, digitally streamlined loyalty experience like never before.
Here are some of the most important ones that were commonly supported:
Starbucks Rewards: Earn stars for every purchase at Starbucks and enjoy free drinks and treats.
Walgreens Balance Rewards: Earn points on purchases at Walgreens and redeem them for discounts on future purchases.
Sephora Beauty Insider: Collect points for beauty purchases at Sephora and unlock exclusive rewards.
Dunkin' Donuts Perks: Earn points for Dunkin' purchases and enjoy free beverages and other perks.
CVS ExtraCare: Earn ExtraBucks rewards on CVS purchases, which can be used for discounts on future purchases.
Best Buy Rewards: Accumulate points for Best Buy purchases and receive certificates for discounts.
Kohl's Yes2You Rewards: Earn points on Kohl's purchases and receive rewards certificates to spend on future purchases.
Target Circle: Earn 1% back on Target purchases and receive personalized deals and discounts.
Whole Foods Market Rewards: Get discounts and offers for shopping at Whole Foods Market.
H&M Loyalty Program: Earn points on H&M purchases and receive vouchers for future shopping.